Safety & Training
ROCstar Driver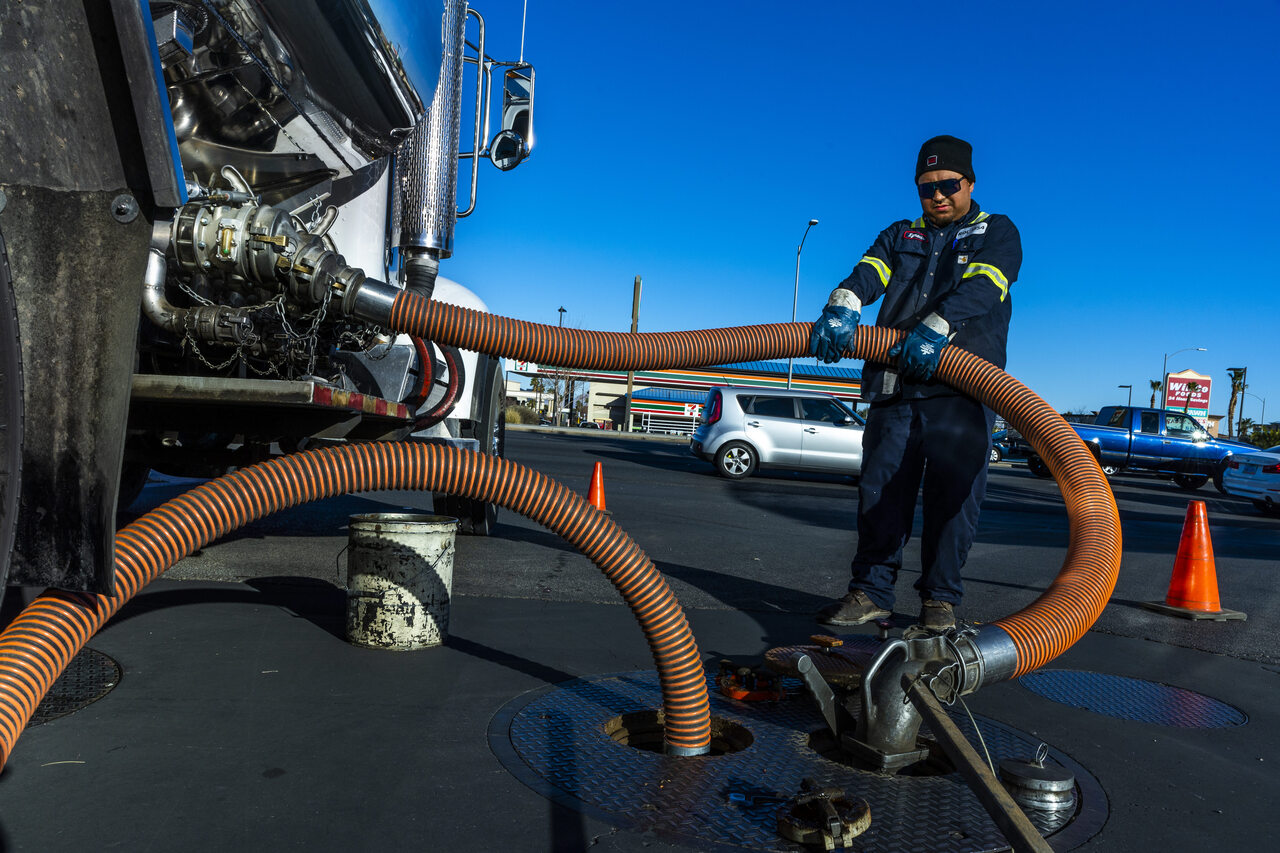 Ignacio Lopez-Chavez, Las Vegas Review Journal
Since implementing the ROCstar Driver program in July of 2022, ROC drivers have logged millions of miles and tens of thousands of hours of drive time with an increased focus on safe driving. During the same time period, Ignacio Lopez-Chavez achieved an impressive safety score of 99%. We appreciate Ignacios commitment to SAFE driving and congratulate him on being the 2022 ROCstar Driver of the year.
ROC driving performance is evaluated by twenty-one subcategories within the areas of Speeding, Policy Violations, Crash, Harsh Driving, Collision Risk, Distracted Driving and Traffic Signs & Signals. Each category is comprised of multiple factors that are measured and used to generate a driving score on a scale of 1 – 100. The driver's score includes total distance and time driven during the evaluation period.
ROCstar Facility
This new initiative is called the ROCstar Facility Program (RsFP) with the goal of enhancing the overall safety and regulatory compliance of ROC facilities and improving communication between ROC managers and the ROC EHS\risk management team.
ROC has teamed up with Intermountain Technical Solutions to conduct a baseline inspection followed by an end of year facility inspection. Each Facility audit will be conducted via Intermountain Technical Solutions team and observed by the ROC EHS teams.
Each Facility audit will be measured on a point system using a Facility "Punch-List" (Created by Intermountain Technologies). The inspection will include both the interior and exterior of the facility, vehicles, regulatory records, product quality, hazardous materials and equipment.
Performance Results
ROC prides itself on the maintaining a company culture consistent with our core values. Performance Results provide the accountability we need to achieve our intended outcomes.
In order to achieve the desired results, we ensure that our culture prioritizes training and team building. Our Drivers, Operators, and Management are trained in: HAZCOM, HAZWOPER, INCIDENT COMMAND, UST and an extensive list of Knowledge City role specific job training.
Our robust training and safety culture is geared toward continuously improving our KPI's and ensuring that we meet or exceed the industry benchmark for OSHA, FMCSA, MSHA, FRA and eMOD ratings.
Cardinal Safety Rules
Safety is very important to our company. ROC recognizes its commitment to safety in the ROC Vision Statement, Mission Statement, Values and Organizational Goals. Our People are the company's biggest Asset — please stay committed to safety!
ROC's 8 Cardinal Safety Rules must be known and applied without exception anytime and anywhere. Safe behaviors are expected upon arrival at the ROC workplace or customer job site. Our Cardinal Safety Rules set down the expectations that we have for all employees, visitors, subcontractors and third party workers while working at our sites. Cardinal Safety Rules must be remembered by all our staff and adhered to at all times. Preventive measures specific to each activity must be known and respected by every collaborator during their task.
Wear Required PPE
Do Not Run
Walk And Use Handrails
Follow Speed Limits
And Traffic Laws
Use Best Management
Practices When
Working At Heights
Do Not Walk Under
Suspended Loads
Ensure All Machines
Are Properly Safeguarded
Before Operating
Apply Lock Out/Tag Out
Method Before Working On
Energized Equipment
Zero Tolerance For
Workplace Violence